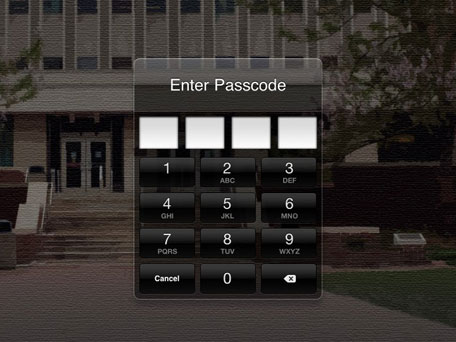 It really is a dreadful sinking feeling when you realise that you've completely forgotten the passcode for your iPad, it gets worse with each incorrect guess and you feel like flinging the device across the room when you eventually see the message "iPad is disabled"!
So what can you do, are you stuck with an expensive but useless piece of technology, is it now just a beautiful paper weight?
You should be able to reset the passcode if you have previously synced your iPad with iTunes, the following steps should restore and backup the device.
Connect your iPad to the computer which you usually sync with and open iTunes – it will be necessary to try another computer that you have also synced with if iTunes request that you enter the passcode.
If your iPad remains disabled or if iTunes does not automatically sync with it, you should sync your device with iTunes.
If you have chosen to encrypt your backup it will contain the passcode, you should disable backup encryption before restoring from the backup.
When both backup and sync are complete, select "Restore from Backup" and choose the most recent backup of your iPad.
Unfortunately if you did not sync your iPad with iTunes or you have no access to a computer you may see one of the following messages and will need to erase your device and restore it, this will result in the loss of your data.
"iTunes could not connect to the [device] because it is locked with a passcode. You must enter your passcode on the [device] before it can be used with iTunes." Or "You haven't chosen to have [device] trust this computer"
Recovery mode can be used to erase your device and restore it, this can be achieved by following these steps:
Remove the USB cable from your device, keep the other end connected to your computer
Turn off your iPad by pressing and holding the Sleep/Wake button until the red slider appears. Slide the slider and your device will shut down
Whilst pressing and holding down the Home button, reconnect the USB cable to your iPad, it should turn on
Continue holding the Home button until you see the "Connect to iTunes" screen
When iTunes says it has detected a device in recover mode click "OK", then restore your iPad
You should be aware that erasing and restoring your device will wipe your data
You can configure your device to erase itself after ten consecutive incorrect passcode attempts. Although this setting is off by default you can activate it by tapping Settings – General – Passcode Lock
Special Thanks systemsipad