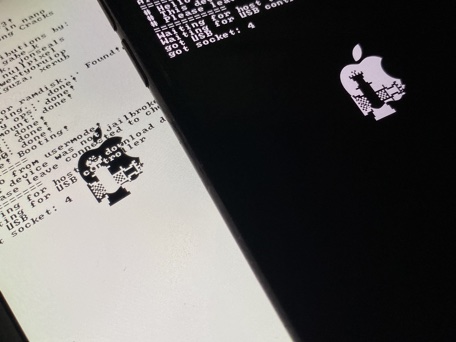 To 'jailbreak' is defined as an electronic device's owner gaining full access to the root of the operating system to access all features of said device.
Jailbreaking an iPad means modifying the operating system by removing software restrictions imposed on iOS and Apple products so you can download applications which have not been approved by Apple and distributed through the iTunes store. For example, you can customise your iPad using themes, apps and tweaks from outside the Apple App Store. The process of jailbreaking consists of the installation of an unofficial application (sometimes via computer) that allows these unapproved apps to be installed.
Cydia is a package manager mobile app for iOS that enables a user to find and install software on jailbroken iPhones and iPads. Many of the software packages and modifications available through Cydia are free of charge, although some may require purchasing (unlike most software for jailbroken devices). These modifications are based on a framework called Cydia Substrate which makes it relatively easy to install and update modifications. This is why Cydia is known to be the most popular software used on jailbroken Apple products.
There are three different types of jailbreaks: tethered, semi-tethered and untethered. Before you consider jailbreaking your iPad you should know the different types of jailbreaks and what they mean.
Tethered jailbreaks require the iOS device to be plugged (tethered) to a computer when booted up. This jailbreak is temporary and only runs during a single boot which is then wiped once the device restarts or dies. This type of jailbreak is the oldest and known to be the most frustrating as they require a computer connection for each boot up or the device will be completely useless and be stuck in a partially started state until it is 're-jailbroken' by tethering the device to the computer and booted with the special software. After your device has been booted you can then disconnect it from your computer and use it as usual.
Untethered jailbreaks are the most modern and preferred jailbreaks as it requires no computer connection, except from the initial jailbreaking process. Every time during the boot process, the device automatically jailbreaks itself. This means that you can reboot and let your phone die as many times as you like without needing to tether your device to a computer.
Semi-tethered jailbreaks are a mix between tethered and untethered. The device does need to be jailbroken after each reboot but this can be done on an application on the device instead of with a computer connection.
Why do people want to jailbreak their iPads and devices? Overall, the biggest advantage of jailbreaking your iPad is that you free your device from the limitations set by Apple, letting you become more in control of your own device. The primary reason people decide to jailbreak their iPads or Apple device is to install third-party applications and tweaks.
Generally, Apple does not authorise the customisation of your iPad experience. By jailbreaking your iPad, you can have different system fonts for the device, customised sounds, custom app placement on any part of the screen grid and alter the icon images on applications. From this, you can completely change the look and feel of your iPad, tailoring it to you and your personality.
Additionally, people may decide to jailbreak their devices for functionality reasons. These 'tweaks' can include: speeding up transitions on your iPad, 'locking' applications by requiring a pin upon opening the app and allowing quick and easy resprings on your device.
More reasons people jailbreak their devices are to have: less intrusive phone calls, mac-inspire Guest Mode, improved theft protection, location spoofing, file browser and to install video game emulators which provides a way for people to play nostalgic games from outdated devices.
However, going against Apple's imposed restrictions leads to consequences. If you do decide to jailbreak your iPad the warranty will become invalid, meaning that if your device requires a repair, becomes faulty or damaged Apple will not cover the costs nor replace your device. Additionally, a jailbroken iPad cannot update. In order to receive updates, you must erase the jailbreak, then every time you receive the newest iOS, you'll have to repeat the jailbreaking process (including downloading all the custom apps) again.
The biggest risk of jailbreaking your iPad comes from allowing these unauthorised applications to request root access on the device. If malware (intrusive software) is installed onto your iPad, it can escalate and gain root access, effectively meaning it has complete access to all of your data on the device. For example, in November 2015, an iOS jailbreak malware stole 225,000 Apple ID's with some victim's phones locked and held for ransom.
Jailbreaking your iPad leaves you vulnerable to major cyber attacks, susceptible to malware and bugs which could continuously crash your iPad and damage it permanently. For these reasons, you should weigh out the benefits and consequences before deciding on jailbreaking your iPad.