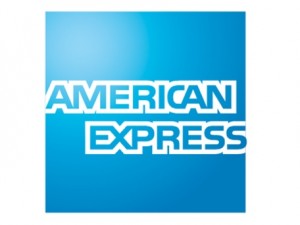 It has been revealed that Apple and American Express have agreed to work together with regard to the new Apple iPhone 6 mobile payment system, anticipated to be called the iWallet, the launch of which is widely expected to be announced at the product event scheduled on 9 September 2014. Commenting on the 2014 WWDC back in June a Morgan Stanley analyst, Katy Huberty, wrote "While no new hardware was announced, we see services revenue upside from iCloud, Health and smart home-related apps and view developer access to Touch ID as a step in the direction of mobile payments".
American Express will be just one of the major credit card companies said to have signed up as partners in the new Apple iPhone 6 mobile payments system, Visa and MasterCard have also been named recently by reliable sources such as Recode and Bloomberg.
The much anticipated contactless mobile payments system for the Apple iPhone 6 will allow Apple to make use of its highly valuable data gained from the many millions of credit cards owned by App Store and iTunes customers. Owners of the iPhone 6 will be able to make purchases in authorized brick and mortar stores using their iPhone for payment, along with the already established Fingerprint ID, instead of using cash, debit or credit cards.
Although Apple has held patents for short range communications technology, also known as NFC – or near field communication, it is only with the expected launch of the iPhone 6 in September that most Apple watchers are predicting that contactless mobile payments will be introduced. It is unclear how the system will work, whether it will be similar to a credit card or a debit card or even if it will be based upon a prepayment system. It is also not known how many retailers have agreed to become involved, although many retailers are already able to accept NFC payments in the form of Google Wallet/MasterCard Paypass, Visa Paywave, etc. those that have not introduced the system may find that the point of sale equipment would be an expensive consideration and that may put many of the smaller outlets off. Of course Apple being Apple, NFC may not even be used at all! A director at research company, Gartner, is reported to have recently said "We expect global mobile transaction volume and value to average 35% annual growth between 2012 and 2017, and we are forecasting a market worth $721bn with more than 450 million users by 2017,"
So far there has been no comment from Apple, American Express, MasterCard or Visa on the subject.