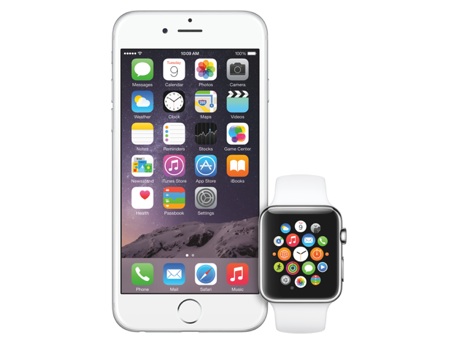 So now we know, Apple finally unveiled their raft of new products at their Big Event 2014, although not everything went as smoothly as it should have, with all the technical issues that unfortunately marred the big day for many of the video livestream viewers.
The big secrets are all out, officially and not just in the form of spoilers released by certain branches of the media.
The Flint Center for Performing Arts in Cupertino, California was the venue for Apple's Big Event 2014. The hype has been incredible, so much greater than ever before and Apple did not disappoint; the anticipation, excitement and drama seemed to be thoroughly enjoyed by the large audience made up of important people from the worlds of fashion, entertainment, technology, media and Apple personnel; it was indeed a big event!
Unveiled to spontaneous applause and even standing ovations, the new products from Apple are finally here. Phil Schiller, Apple Senior Vice President, revealed the two new iPhone models, the iPhone 6 and the iPhone 6 Plus. The iPhone 6 has a 4.7 inch screen (as was widely expected) with a 1334 x 750 resolution and the iPhone 6 Plus has a 5.5 inch screen (again, as expected) with HD 1920 x 1080 resolution. Both iPhones have an 8 megapixel camera, an A8 processor, Touch ID home buttons and NFC. Apple CEO, Tim Cook, said "iPhone 6 and iPhone 6 Plus are the biggest advancements in iPhone history" adding "The iPhone is the most loved smartphone in the world with the highest customer satisfaction in the industry and we are making it much better in every way. Only Apple can combine the best hardware, software, and services at this unprecedented level and we think customers are going to love it." The new iPhones will be available to buy September 19th with prices starting at $200 for 16 GB on contract.
The Apple Watch has also arrived! Not everyone thought the watch would be unveiled at this event, expecting it to appear in the fall instead, but it is here and it is beautiful! Available from early 2015 the watch will come in two different sizes, there will also be three different styles of watch available, the Apple Watch, the Apple Watch Sport and the Apple Watch Edition. Apple CEO, Tim Cook, said "Apple introduced the world to several category-defining products, the Mac, iPod, iPhone, and iPad," adding "And once again Apple is poised to captivate the world with a revolutionary product that can enrich people's lives. It's the most personal product we've ever made." Prices for the Apple Watch are expected to start at around $350.
Apple's mobile payment system is called Apple Pay and it will be launched during October as an iOS 8 update. Apple Pay already has more than 220,000 merchants signed up and the system will work with American Express, Visa and MasterCard using NFC and Touch ID. Apple Senior Vice President of Internet Software and Services, Eddy Cue, said "Security and privacy is at the core of Apple Pay. When you're using Apple Pay in a store, restaurant or other merchant, cashiers will no longer see your name, credit card number, or security code, helping to reduce the potential for fraud," he added "Apple doesn't collect your purchase history, so we don't know what you bought, where you bought it, or how much you paid for it. And if your iPhone is lost or stolen, you can use Find My iPhone to quickly suspend payments from that device."
Apple also announced the release of iOS 8 which will be available from September 17 as a free update to the iPhone, iPad and iPod Touch. Apple Senior Vice President of Software Engineering, Craig Federighi, said "We're excited for hundreds of millions of users to begin experiencing iOS 8, with incredible features that offer new ways to use your iPhone, iPad, or iPod touch," adding "iOS 8 also creates an extraordinary environment for developers, providing them the ability to create amazing new apps like never before."