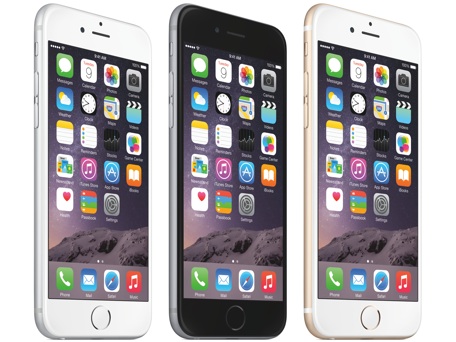 After all the hype and eager anticipation it appears that the launch of the iPhone 6 has been a huge success, with sales of the new model setting a new record for Apple.
Sales of the iPhone 6 an iPhone 6 Plus went through the roof for the first weekend, with more than 10 million units sold in the first three days! This figure compares very nicely with launch sales of the iPhone 5C and iPhone 5S a year ago, with 9 million units sold that first weekend. Apple CEO, Tim Cook, released a statement saying "Sales for iPhone 6 and iPhone 6 Plus exceeded our expectations for the launch weekend, and we couldn't be happier," he added "We would like to thank all of our customers for making this our best launch ever, shattering all previous sell-through records by a large margin. While our team managed the manufacturing ramp better than ever before, we could have sold many more iPhones with greater supply and we are working hard to fill orders as quickly as possible." It has been reported that sales of the smaller iPhone 6 model have proven greater than that of the iPhone 6 Plus, although it is not clear whether this is due to the price difference of around $100, the smaller, easier to handle size or another reason.
The iPhone 6 and iPhone 6 Plus were both released on the launch date of September 19 and are already available in the US, Canada, UK, Australia, France, Germany, Japan, Singapore, Hong Kong and Puerto Rico, both models will become available in 20 more countries on September 26 and by the end of the year they will both be on sale in 115 countries.
Apple is suggesting that customers check the Apple Store app or go online for updates on availability and estimated delivery dates. The suggested retail price for the iPhone 6 (16GB model) is $199, the 64GB model is $299 and the 128GB model is $399. The suggested retail price for the iPhone 6 Plus (16GB model) is $299, the 64GB model is $399 and the 128GB model is $499 – please note that these are all two year contract prices. Customers who purchase an iPhone 6 or iPhone 6 Plus at an Apple retail store will be delighted to find that a free Personal Setup service is included in the price, Apple say this will mean they will "be up and running with their new iPhone before they leave the store".