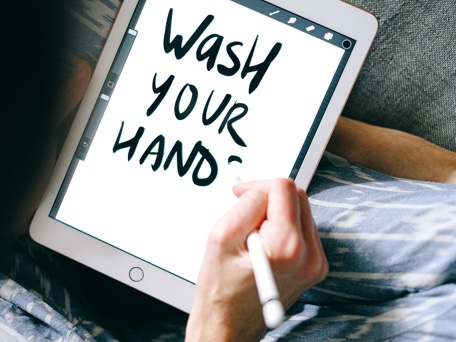 Tired of singing Happy Birthday twice whilst you wash your hands? This should be music to your ears…..the next software update to the Apple Watch includes Automatic Handwashing Detection!
This new feature will alert the user if they have not reached the World Health Organisation recommended time of at least 20 seconds when washing their hands. "In a first-of-its-kind innovation for a wearable" Automatic Handwashing Detection is part of the WatchOS 7 update, announced during the Apple Worldwide Developers Conference (WWDC20), which was held online this year at the Apple Park in Cupertino, California.
We all know that washing our hands thoroughly for at least 20 seconds can help to prevent the spread of infections, including the Covid-19 Corona virus, so anything that encourages us all to do this just has to be a good thing. Apple's Chief Operating Officer, Jeff Williams, said "We're energised by the positive impact Apple Watch is having on our customers and are excited to deliver meaningful new tools that support their health, fitness, and wellness".
The Apple Watch uses motion sensors, microphone and "on-device machine learning" to detect the sounds and motions of hand washing, a 20 second countdown timer is then activated that will alert you when it is time to stop, users who stop washing before the 20 seconds are up are notified and urged to keep washing. Provided you have enabled Haptics you will also receive haptic feedback (taps on your wrist) and sound notifications (popping sounds) for every second that you wash your hands. Using location data your Apple Watch can also sense when you have returned home and send you an alert to remind you to wash your hands.
How to use the Automatic Handwashing Detection feature on WatchOS 7
This feature has to be activated directly on your Apple Watch, follow the steps listed below:
1. Select Settings
2. Choose Handwashing
3. Turn on Timer and Haptics