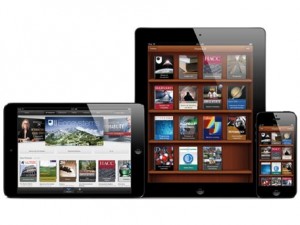 At the end of June 2014 Apple announced updates to iTunes U, allowing teachers and their students access to new tools to "build and experience educational content on iPad"
A free iTunes U app will enable teachers to create, edit and manage educational courses directly on their iPad, their students will also benefit by being able to ask questions or begin class discussions from their iPads. Senior Vice President of Internet Software and Services at Apple, Eddy Cue, said "Education is at the core of Apple's DNA and iTunes U is an incredibly valuable resource for teachers and students," he added "iTunes U features an amazing selection of academic materials for everyone around the world. Now, with the ability to better manage and discuss educational content, learning becomes even more personalized on iPad." Teachers will be able to use the free iTunes U app from July 8 to create complete courses, they will also be able to include educational materials and content directly from more than 75,000 teaching apps available for iPad, including iBooks, Author and iWork.
Apple says that iTunes U is the biggest "online catalog of free educational content" in the world, with more than 750,000 individual educational materials available, sourced from the best schools and leading organizations around the globe, including science, education, business, medicine and the arts. With this volume of materials and content it is not surprising that iTunes U is so popular around the world, Roslyn High School teacher, Larry Reiff, said "Discussions in iTunes U puts the potential for thoughtful exploration and collaboration into the hands of every one of our students," he added "iPad and iTunes U continue to provide students with the tools they need to build knowledge and demonstrate their learning." From Roslyn High School in New York to the Scottish Cedars School of Excellence where Fraser Speirs, head of computing and IT said "iTunes U is the most powerful destination for bringing the entire educational experience to life on iPad," Mr Speirs also felt that "By freeing teachers to create and organize courses right on iPad, educators can be better focused on enabling student participation both with the content and one another." These teachers are among those in 69 countries who are able to create iTunes U courses and allow others access to them in 155 countries around the world via the iTunes U app, this free source of educational content will also prove immensely valuable to those who have difficulty accessing main stream education.