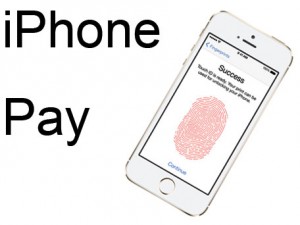 Speculation that Apple will soon enter the mobile payment market has been around for some time now but CEO Tim Cook has added fuel to that particular fire with his recent comments on the subject. During an interview following Apple's extremely healthy earnings report, Tim Cook said "I think it's a really interesting area. We have almost 800 million iTunes accounts and the majority of those have credit cards behind them. We already have people using Touch ID to buy things across our store, so it's an area of interest to us. And it's an area where nobody has figured it out yet. I realize that there are some companies playing in it, but you still have a wallet in your back pocket and I do too which probably means it hasn't been figured out just yet."
The e-commerce segment of Apple, iBooks, apps stores and movies and music via iTunes, is up by 11% in Q2 2014, to $4.6 billion. This makes it the second fastest growing part of Apple's business. To already have eight hundred million iTunes accounts, with their associated credit card details, is simply astounding, the majority of main stream retailers only hold a fraction of that amount. Another important factor to be taken into account is Touch ID, your fingerprint is the new way to unlock the latest iPhones and this should be a crucial area where mobile payment security is concerned. iBeacons may also be a major part of Apple e-commerce, these tiny little Bluetooth communicators only operate at short range but if you have the right app activated your device can detect an iBeacon in a store that will give you information about discounts available for those using the mobile payment system.
Other rumors are circulating that Apple is seeking to hire senior executives in the payment industry; sources say that Jennifer Bailey, Apple's e-commerce head, is leading the search and that interviews are already taking place.
In typical Apple fashion those at the tech giant are holding their cards close to their chests and we certainly won't know anything for sure until they decide to tell us, Tim Cook said "I feel great about what we've got coming. Really great and it's closer than it's ever been." It really does look like Apple are doing what Apple do best, quietly putting together something that, when launched, is going to be astonishingly successful and we will all wonder how we ever managed without it.