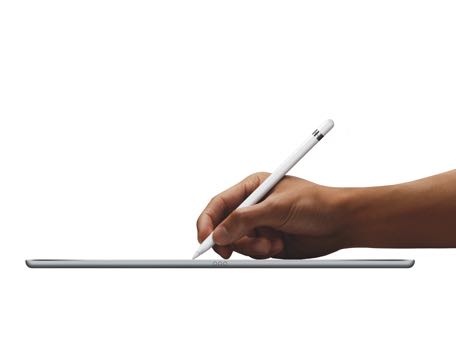 The Apple Pencil may be taking a little time to reach retail stores but reviews from those who have managed to acquire one have so far been mainly on the positive side. Described by Apple as "Completely familiar. Entirely revolutionary" the Apple Pencil is a digital stylus that has been designed and built for use with the iPad Pro, it was launched on November 11 but shipments to retail stores has been very slow, although this is now improving quickly.
As with all Apple products the Apple Pencil is a thing of beauty, this includes the packaging which has the same quality and appearance of something fabulous from a Swiss timepiece maker or high end jeweller. The lovely, slender box does indeed look as if it might contain an expensive watch, rather than a digital stylus with an introductory price of $99; we find it commendable that Apple appears to have spent as much time on the design of this packaging as it has on its more expensive products.
The Apple Pencil is designed to work with the iPad Pro in exactly the same way as a pencil works with paper; it contains sensors for pressure and positioning which allows for highly accurate writing and drawing. The pressure sensors detect how hard the pencil is pressed against the screen, pressing harder will give you a thicker line, whereas a light pressure will give a finer line. The positioning sensor detects the angle of the pencil, so drawing with the side of the tip means that you will be able to add shading to your sketches. The Apple Pencil uses palm rejection technology; this simply means that your hand will not cause any issues as you rest it on the screen of your iPad Pro. The Apple Pencil and iPad Pro could even replace the pencil and sketch pad for some artists who like to sketch outdoors. Many of us hate the messy fingerprints that we leave all over our device screens, the Apple Pencil can also be used as a pointing device which means no more smudges and fingerprints.
The Apple Pencil is supplied with a spare tip and a female to female Lightning adapter, charging is carried out either by using a Lightning cable or by plugging it directly into the iPad Pro, the pencil has a twelve hour battery life but a quick fifteen second charge will give you half an hour of usage.