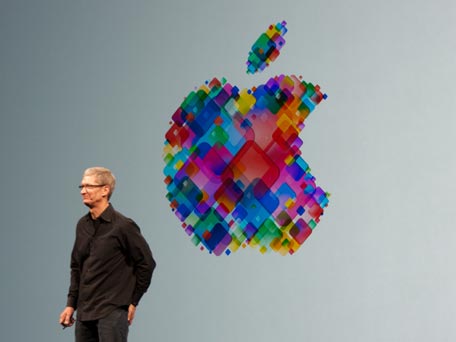 Tim Cook, Apple Chief Executive, is a finalist for the TIME Magazine 2014 Person of the Year award
The Managing Editor at TIME, Nancy Gibbs, revealed the short list of contenders Monday morning on NBC's Today Show. Tim Cook is among eight candidates who have been selected as finalists for this year's Person of the Year award, the other seven finalists are listed below in alphabetical order:
Masoud Barzani. Since 2005 Masoud Barzani has been the acting President of the Iraqi Kurdish Region
The Ebola caregivers. Courageously caring for those fighting the biggest outbreak ever of the Ebola virus in West Africa
The Ferguson protesters. Protesting on the streets of Ferguson, Missouri after an unarmed black teenager was shot dead by a white police officer, then again when a grand jury decided not to indict the police officer
Roger Goodell. Following his handling of a number of controversial incidents the leadership of National Football League Commissioner, Roger Goodell has often been questioned
Jack Ma. Once a teacher of English, now entrepreneur, philanthropist and founder and Chief Executive of the e-commerce giant Alibaba
Vladimir Putin. President of Russia, named by Forbes as most powerful man in the world last year
Taylor Swift. One of the best known and highest selling pop stars in the world, noted recently for her decision to pull her music from the streaming service Spotify
Tim Cook was also a contender for the award in 2012 when he was given credit for making Apple his own after he inherited the leadership of the company from the late Steve Jobs. In 2012 he was competing with Barack Obama, Hilary and Bill Clinton, the CEO of Yahoo Marissa Meyer and the three scientists who discovered the Higgs Boson, as we all know, the award winner that year was US President Barack Obama. Pope Francis was the recipient of the Person of the Year award for 2013.
The Apple CEO has been nominated for the 2014 TIME Magazine Person of the Year award not only because of his decision to disclose his sexuality, which means he is the first openly gay Fortune 500 CEO, but also because of the new products released under his leadership of Apple. Nancy Gibbs said "Everyone wondered whether he could live up to Steve Jobs' legacy at Apple of reinventing whole categories regularly," she added "With the Apple Watch, we think he stands a good chance of doing that."
The Person of the Year award is chosen by the TIME's editorial team and is awarded to "a person, group, idea or object" that has "for better or for worse done the most to influence the events of the year". The selection for the Person of the Year award will be announced by Nancy Gibbs on Wednesday morning.
Special Thanks Mike Deerkoski for providing the image