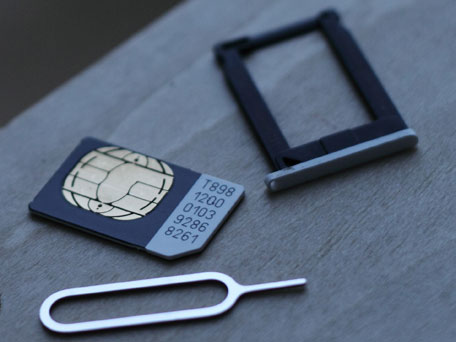 The Apple SIM is preinstalled in the LTE versions of the iPad Air 2 and the iPad Mini 3; this "reprogrammable SIM card" will allow users to choose a different carrier via the Settings menu. Apple says that "The Apple SIM gives you the flexibility to choose from a variety of short-term plans from select carriers in the U.S. and UK right on your iPad. So whenever you need it, you can choose the plan that works best for you — with no long-term commitments. And when you travel, you may also be able to choose a data plan from a local carrier for the duration of your trip".
There is no doubt that any Apple product is a thing of beauty, the clean lines and minimalistic qualities are a major part of why an Apple device and its peripherals are so aspirational to so many of us. An important part of the look, and the lure, is just how thin and light the more recent Apple products have become, in order to achieve this Apple has been using smaller and smaller SIM cards, Of course if there were no constraints such as the removable SIM card and the associated SIM card tray, Apple could make their devices even thinner – and this is why the embedded SIM card is likely to be introduced in the future.
Compared to the SIM cards of today the original SIM cards were just enormous! At the forefront of innovative technology Apple has paved the way for smaller SIM cards, first of all with the micro-SIM card then following with the even smaller nano-SIM card. Unfortunately the nano-SIM card is now about as small as any SIM card can be, bearing in mind that we humans have to handle them and it wouldn't be terribly practical if we had to use tweezers or some other implement, this is almost certain to be one reason why the embedded SIM card, just a tiny chip located on the logic board, is an attractive option to Apple.
The reprogrammable Apple SIM card is a data only SIM – at the moment – but it is widely expected to be rolled out to the iPhone in the future, possibly the iPhone 7, and this will offer greater choice of carrier to the consumer. Participating US carriers are AT&T, Sprint and T-Mobile, also the UK carrier EE.
Special Thanks MIKI Yoshihito for providing the image