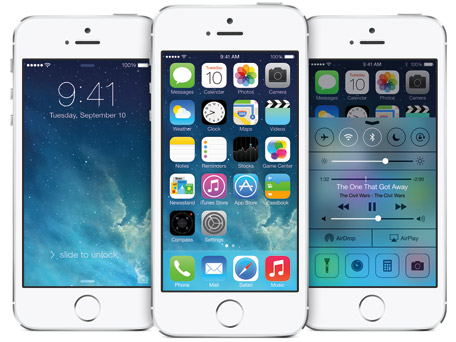 Apples problems continue as more and more people are experiencing issues with iOS 8. The eagerly anticipated update was released September 17th and it introduced a raft of changes and improvements for the iPhone, iPad and iPad Touch, including iMessage, Camera App, Photo App and so on. Unfortunately the update also introduced a number of problems for many people so iOS 8.0.1 was quickly released towards the end of September, this update was smartly pulled by Apple almost immediately after Touch ID stopped working for many, many users and iPhone users discovered that they were unable to connect to their cellular networks. Along came iOS 8.0.2, aimed at fixing all of these bugs, however the complaints continue for a large variety of reasons so we have listed a few of the more common issues with some suggestions that may help you to solve them.
Unable to make calls
The iOS 8.0.2 update appears to have caused a rather serious problem for some users of older iPhone models, they have been unable to make calls or send text messages – although incoming calls and messages are still received.
Check with your carrier to see if there is an area specific problem
Ensure all open apps have been closed
Restart your iPhone by holding the Sleep/Wake and Home buttons
Remove and then re-insert your SIM card
Reset your Network Settings by going to Settings > General > Reset > Reset Network Settings
Restore your device back to factory settings – always back up before restoring your device
No Sound
Following the iOS 8 update many owners of the iPad found that their sound had stopped working.
Check that Mute has not been activated by going to Settings > General > Use Side Switch To
Hold Sleep/Wake and Home buttons until the device restarts
Device reboots randomly or blue screen of death
After updating to iOS 8 it seems some users have suffered random reboots or the blue screen of death, this appears to be happening most often with iPads
Try resetting all settings. Go to Settings > General > Reset > Reset all Settings
Battery Draining Rapidly
It seems to be a common complaint following an iOS update and iOS 8 is no different, if you are experiencing problems with a rapidly draining battery try the following tips.
Restart your device by holding down the Sleep/Wake and Home buttons
Investigate what could be draining your battery by going to Settings > General > Usage > Battery Usage
Wi-Fi problems
There have been many reports of problems with Wi-Fi following the update of a device to iOS 8, varying from slow signal speeds to loss of connection.
Try rebooting your device by holding the Sleep/Wake and Home buttons until it switches off and back on again
Reset your Network Settings by going to Settings > General > Reset > Reset Network Settings
Carry out a Factory Restore by going to Settings > General > Reset > Erase All Content and Settings – always ensure you carry out a back up before a factory restore
If you are still experiencing problems we suggest you contact Apple for advice, either by telephone or by visiting your nearest Apple Store