Apple acquires Spotsetter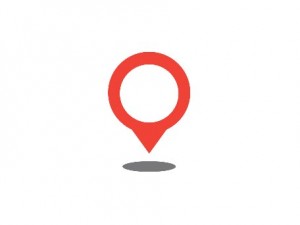 Hot on the heels of a deal where Apple acquired Beats, reports say that Apple has now quietly acquired the social based search engine, Silicon Valley start up company called Spotsetter for an undisclosed sum. It has only been just over a week since Apple acquired the on demand music streaming and maker of premium headphones, earphones and speakers company, Beats and it seems that Apple CEO Tim Cook was not speaking lightly when he said recently that Apple was "on the prowl" for more acquisitions. Founded in 2012 by Jonny Lee and Stephen Tse, social based search engine Spotsetter offered personalized suggestions of places to visit. It seems that Apple may have wanted the company mainly for the technology and the expertise of Jonny Lee and ex Google maps engineer Stephen Tse – as happened with the acquisition of Beats when founders Jimmy Iovine and Dr Dre joined Apple, the Linkedln profiles of both men show that they are now employed by Apple. Reports say that many of the employees of Spotsetter have also made the move over to Apple, although it is not yet clear just how many became Apple employees.
Spotsetter operated by using social data with a maps interface, an algorithm aggregated user information from social networks such as Facebook, Twitter, Google+, Instagram and Foursquare, which it then matched with information from Trip Advisor, Yelp and Zagat in order to provide recommendations for "great venues to eat, play, drink, and shop" personalized for the users "taste and trust." Users could also see what comments their friends had made about places in a chosen area.
The company said in 2013 that it had 40 million venues and 5 million user profiles, no wonder it proved too much of a temptation for Apple! Still available on iOS and Android until just recently, the Spotsetter app was removed from the App Store with this announcement posted on the company website by Jonny Lee "With fondest emotions, I'm announcing that we are closing down Spotsetter app. We still have big dreams for personalized search for places and look forward to seeing great progress in this area. Thank you everyone for your support over the past years!"
It appears that Apple is keen to repair the damage caused by the Apple Maps app disaster in 2012, this was highly criticized by users causing Tim Cook to issue a humiliating public apology during which he also requested people to download alternate mapping services. Apple has struggled to attract users to its mapping app ever since, even though the problems had been rectified, their acquisition of Spotsetter could be the first step towards competing with Google Maps and other mapping apps