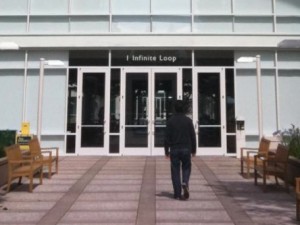 United States District Judge, Lucy Koh, has recently ruled against Apple, Google and other Silicon Valley companies in a class action lawsuit, saying their settlement offer was too low, considering the strength of the case against them, and actually going as far as naming the late Steve Jobs as a "central figure in the alleged conspiracy".
The alleged conspiracy involved no poaching deals agreed between the companies, tech workers had filed a class action antitrust lawsuit against Apple, Google, Intel and Adobe and the firms had agreed to settle just before the trial commenced, however when the case came before US Judge Lucy Koh, she rejected the $324 million settlement offer as being "insufficient". The New York Times reported that the Judge felt the companies involved should pay much more than their offer of $324 million or have their secrets exposed to the public, referring to the "ample evidence" that there was an "overarching conspiracy" between them.
The lawsuit was brought about after the tech workers said their job mobility and salaries had been limited by the conspiracy between the companies, the evidence they produced to support this was mostly in the form of emails but this evidence was found to be compelling. Once such email exchange referred to by Judge Koh was between former CEO of Google, Eric Schmidt and the late co founder of Apple, Steve Jobs, after a Google recruiter tried to hire an employee of Apple. When Steve Jobs complained about the solicitation Schmidt's email reply said that he would fire the recruiter, his reply was then forwarded by Jobs to an Apple HR executive – with a smiley face added. Another exchange of emails mentioned by Judge Koh was in regard to Google hoping to hire ex Apple engineers for the opening of an engineering centre in Paris, France. Once again Steve Jobs complained, his email stating that Apple would "strongly prefer that you not hire these guys", the reply from Google said that this would not now go ahead "based on your strong preference". Judge Koh said that there was "substantial and compelling evidence" that Steve Jobs "was a, if not the, central figure in the alleged conspiracy".
One of the original plaintiffs in the case spoke to the New York Times in an interview saying how pleased he was there was an opportunity to achieve real justice, Michael Devine said "My hope is that the companies will pay at least as much back to their employees as they gained from these illegal agreements," he added "Only then will there be real incentive to them, and others, to respect the law."
There was no comment from either Apple, Google or Adobe but an Intel spokesman expressed disappointment that Judge Koh had rejected the agreement. There is to be a further hearing in the case on 10 September 2014.
Special thanks Wesley Fryer for providing another great image.