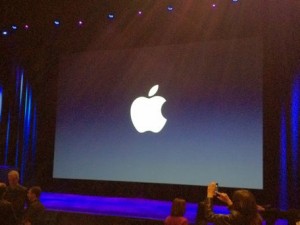 Apple is to hold a media event on Tuesday September 9 and most Apple watchers are convinced that we are about to see the launch of the latest model of the iPhone.
There has been no official information from Apple regarding the release date of the next generation iPhone, widely expected to be named iPhone 6, but if all of the rumors and speculation are to be believed, the new model will be introduced Tuesday September 9 and it may be available for purchase 10 days later on Friday September 19.
There have been many images of the new iPhone – supposedly leaked to the media but nobody outside Apple really knows what it will look like. Some analysts have made predictions regarding the appearance of the iPhone 6, with some saying that it will be available in two variants, one with a 4.7 inch screen and a larger version with a 5.5 inch screen, some more recent rumors are saying that Apple is having a few problems with the larger, 5.5 inch screen version and that the release of this model may even be pushed back until sometime in October. Features of this next generation iPhone are expected to include iOS 8 and 64 bit A8 processor along with enhancements to the camera and fingerprint sensor. The new iPhone is also expected to be of a slimmer design with rounded or curved edges and the screen proportion will be greater.
The Wall Street Journal is said to have reported that Apple has ordered 70 to 80 million units of the iPhone 6 ready for the launch in the fall of this year, this would make it the biggest launch for any Apple iPhone so far. Also expected this fall, which looks as if it will be a very busy time for Apple, is the hugely anticipated new iWatch – if that is what it is to be named of course. This wearable device, which will have features such as tracking health and fitness data, is largely not expected until October when it is likely to be launched at a separate media event – although some Apple watchers insist that it will be launched alongside the iPhone 6 in September.
Also rumored for this fall will be the release of updated models of iPad, improvements are expected to include Touch ID fingerprint sensors within the home buttons of the iPad Air and iPad Mini with Retina display.
The latter part of 2014 is going to be a very interesting and exciting time for Apple devices and we are looking forward to reviewing each and every one of them.
Special Thanks Blake Patterson For Providing The Image