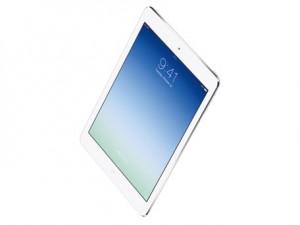 Increased competition from lower priced devices may have reduced the market share for Apple but for now the iPad is still the top selling tablet around the world.
Figures from the International Data Corporation (IDC) show that tablets from Apple rivals, Windows and Android, began to gain ground during the second quarter this year, although total sales of tablets actually slowed down by 1.5 per cent for the second quarter compared to the first quarter. The IDC report also said that global shipments of tablets were 49.3 million units for the second quarter, which is an increase of 11 per cent when compared to the same quarter of the previous year. The IDC stated that it "believes the market will experience positive but slower growth in 2014 compared to the previous year."
Apple second quarter shipments of tablets totalled 13.3 million units, a year over year reduction of 9.3 per cent. For the same period Samsung shipped 8.5 million units, resulting in a year over year growth figure of 1.6 per cent, Lenovo shipped 2.4 million units in the same period, showing an impressive year over year growth figure of 64.7 per cent, ASUS shipped 2.3 million units, an increase of 13.1 per cent and disappointment for Acer, who only managed to ship a million units, a whopping year over year decline of 36.3 per cent. The IDC Worldwide Quarterly Tablet Tracker shows second quarter market shares for the top five tablet sellers to be Apple at 26.9 per cent, Samsung at 17.2 per cent, Lenovo at 4.9 per cent, ASUS at 4.6 per cent and Acer at 2 per cent. It should also be noted that second quarter shipments for various other tablet sellers combined, such as Amazon, Google and including low cost, unbranded tablets, totalled 21.9 per cent, a year over year growth figure of 33.4 per cent, giving them a second quarter market share of 44.4 per cent.
Analysts are suggesting that the decline in iPad sales is due in part to the present state of the economy but also to the fact that iPad owners are hanging on to their devices for much longer than expected, instead of upgrading to the latest model as soon as it is released. The market for low cost Android devices in developing countries has also grown, which has resulted in bringing down prices across the board. Tablet analyst at IDC, Jitesh Ubrani said "Until recently, Apple, and to a lesser extent Samsung, have been sitting at the top of the market, minimally impacted by the progress from competitors," adding "Now we are seeing growth amongst the smaller vendors and a leveling of shares across more vendors as the market enters a new phase."
Apple are said to be unconcerned about the recent figures and the possible reasons, with CEO Tim Cook saying "What's important to us is that customers are enjoying their iPads and using them heavily".