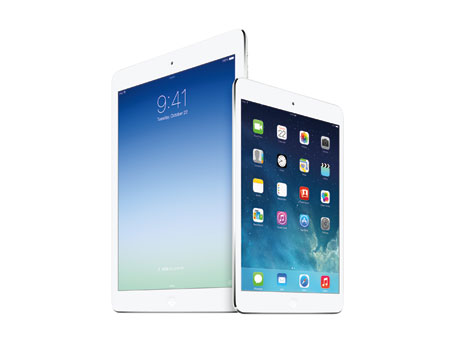 If you only need an iPad for a short period of time, or run a business and cash flow is important, the $499 cost of a base iPad can seem like an extremely high initial outlay. Many people only need an iPad to make a good impression during a particular presentation, interview or to watch a movie while on a one off trip. In these cases an iPad with a cellular connection is likely required and the $629 price tag is enough to put anyone off. The solution to this high initial outlay is to rent an iPad. Most people and businesses are aware they can rent a car and even computer equipment but few realise they can hire iPads.
There are a large variety of suppliers who will be able to provide you with a rented iPad, many of whom will price match any like for like quote. Normally the available rental periods are from a single day to 4 weeks, however leases are also often available for people who need an iPad for longer. Most rental companies will provide the latest technology, but always check before you sign as the good impression you are trying to give could be soured by older, slower and lower resolution technology. The price is surprisingly affordable, the cheapest price we found was from $7 per week, however this will be older technology. This figure can go as high as $50 per day, depending upon the rented iPad specification, how long it is required and the level of risk on the iPad due to the type of use it will receive. Many hire companies will also provide a selection of accessories; some will even provide stands, podiums and physical locking devices. Insurance is also available so you don't have to stress too much about the condition it is retuned in. Pick up is available from the provider's location or courier delivery is often also available. Many will also ship the iPad to your location, if collection and courier delivery is not practical, but remember to factor the delivery time into your schedule.
So if you're launching an app, presenting a website, participating in a trade show or just plan to watch a movie while travelling, a rented iPad may be the perfect solution, however not all rental companies are the same. You must check the device before you leave the premises as you will be responsible for any damage. Many technology hire companies give you less chance to check the device than a rental car company. If the device arrives damaged report it immediately, take photos of the damage and don't use it for the event. It's annoying that you need to go to these lengths but this is the risk you take when renting any device, especially an iPad due to the large glass display. Some iPad rental customers have reported that the iPad they received was in a far from pristine condition with reports of dead pixels, dents, wear marks and even poorly replaced glass. It is quite common to receive a device that has an extremely out of date iOS and in some rare cases the previous owner has jail broken the iPad. It's not that uncommon to receive an iPad that had not been restored after the previous user and still has the previous users apps installed, also pictures and music. The previous users Apple ID was still present in the app store, however a password was required so it was not possible to use the account.
With any rental you are taking on risk to save money, if you are planning on using the iPad for anything more than a short period of time I would buy one. Companies requiring one for a longer period do have the option to lease but ensure you get a case and look after it very carefully.