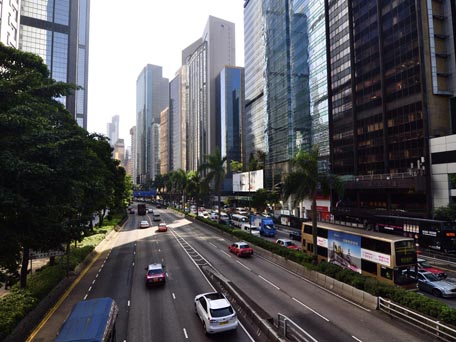 The announcement from Cupertino, California was that Apple have far exceeded the predictions made by analysts in Wall Street, mostly thanks to the popularity of the new iPhone 6 and iPhone 6 Plus, of which 39 million units were sold. Mac sales were also higher than had been expected by Wall Street analysts with 5.5 million units sold and the Mac achieving its highest share of the market since 1995. Luca Maestri, Chief Financial Officer at Apple, said "Our strong business performance drove EPS growth of 20 percent and a record $13.3 billion in cash flow from operations in the September quarter", the Apple CFO added "we continued to execute aggressively against our capital return program, spending over $20 billion in the quarter and bringing cumulative returns to $94 billion". The financial results for the fourth quarter of 2014 showed revenue of $42.1 billion with a quarterly net profit of $8.5 billion, compared with the year-ago quarter where the results were revenue of $37.5 billion with a quarterly net profit of $7.5 billion, a leap of 13.3 per cent. Apple CEO, Tim Cook, said "Our fiscal 2014 was one for the record books, including the biggest iPhone launch ever with iPhone 6 and iPhone 6 Plus," he added "With amazing innovations in our new iPhones, iPads and Macs, as well as iOS 8 and OS X Yosemite, we are heading into the holidays with Apple's strongest product line up ever. We are also incredibly excited about Apple Watch and other great products and services in the pipeline for 2015." It must be noted that the fourth quarter figures do not include any of the sales made in China, where Tim Cook has said that he sees enormous potential, as the iPhone 6 and iPhone 6 Plus had not yet become available for purchase. These record figures helped the value of stocks to jump but it was not good news all the way for Apple, results for iPad sales in the fourth quarter were actually less than had been expected by analysts with a little over 12 million units sold, a drop in sales of around 13 per cent compared with the year-ago quarter, although Tim Cook did not appear concerned as he said "To me, I view it as a speed bump, not a huge issue".
Apple is also predicting that next year will be even better and has provided guidance for its fiscal 2015 first quarter; Apple is expecting revenue of between $63.5 billion and $66.5 billion with a gross margin of between 37.5 per cent and 38.5 per cent.
Special Thanks Dan for providing the image.