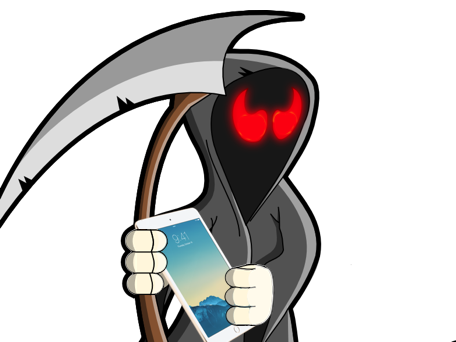 Rumors are circulating that Apple may kill off the iPad Mini in 2015, the suggestion initially emerged in reports from Taiwanese news outlets and it has rapidly been taken up by the global media.
The iPad Mini 3 was introduced to the world during an Apple Special Event at Cupertino, California on October 16 and we reported at the time that if you had blinked you might have missed it, Senior Vice President of Worldwide Marketing, Phil Schiller, actually spent less than 30 seconds talking about the new device. This was probably because there wasn't a great deal that was new about the iPad Mini 3 for him to talk about as the iPad Mini 3 is almost identical to the iPad Mini 2, with barely an update to the latest device – only the addition of a Touch ID module.
If Apple has indeed decided to drop the iPad Mini, it could be that sales of the iPad have been on the wane for a while, fourth quarter sales figures for 2013 were 14.1 million compared to 12.3 million for fourth quarter sales of this year. Latest figures from the International Data Corporation (IDC) reveal that sales of the iPad fell by 13 per cent over the last 12 months.
Another reason for the possible demise of the iPad Mini might be the popularity of the iPhone 6 Plus, much greater than had been expected, with many analysts suggesting that the 5.5 inch iPhone may just be near enough in size to compete with the iPad Mini – and it can make calls too! Others feel the iPad Mini is struggling to compete with the arrival of budget models offering the same size screen. The more favored opinion seems to be that larger screen sizes are more desirable to the consumer right now and the iPad Pro tablet, which is due to arrive in 2015, will have (depending upon which report you believe) either a 12 inch, a 12.2 inch or a 12.9 inch screen size. The launch of the iPad Pro is now anticipated to take place in the third quarter of 2015, later than was originally expected, it will have Retina HD display, Touch ID sensor and iSight camera, it will be thin – about 7mm and will be powered by the new A8X chip.
We think it will be a shame if the iPad Mini disappears, although it is so much more expensive than the many examples of budget tablets on the market that offer the same size screen, perhaps Apple might consider reducing the price instead of just killing it off?